When your roofing system has sustained weather damage, should you go for a prompt repair, or is replacement the better idea? Your decision may hinge on a number of factors, including the extent of damage your roof has incurred. Pressure Point Roofing Eugene, the area's leading residential roofing company, explains more about it here.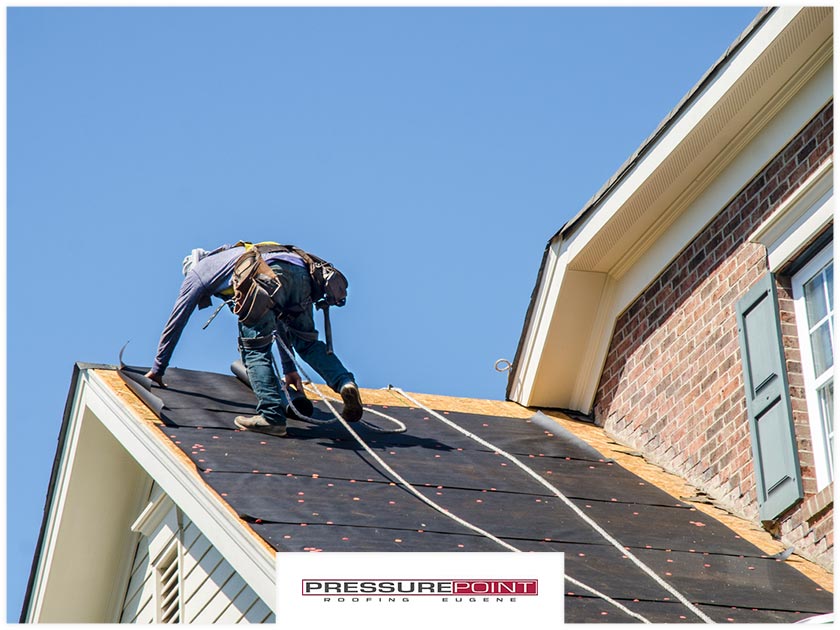 When to Choose a Roof Repair
Leaks are the typical indication that your roof has suffered a bit of damage. When left overlooked, a small leak can worsen and leave your home vulnerable to water damage. But a leak or two isn't serious enough to prompt a roof replacement.
What you'll need to do is turn to a trusted contractor from your area, like Pressure Point Roofing Eugene, who can trace the source of these leaks and perform the necessary roof repair. But what if you've spotted broken shingles on the ground after a windstorm? Then you might want to check the roof surface for patches of missing material. If there are only a few shingles missing, it's possible to just have these pieces replaced. But if your roofer has discovered severe damage to the underlayment and decking–repair work may not cut it.
When to Go For Roof Replacement
Any extensive damage to the roof decking and underlayment will require a more permanent solution–a replacement. These components, after all, serve as an additional layer of protection against your home and the harsh elements. When they're already failing, it's all too easy for water to leak into your living space. Here are more of the things that may indicate a roof replacement:
Obvious signs of moisture or water damage

Roofing is already past its service life

Severe storm damage

Failing roof materials
Pressure Point Roofing Eugene can handle all your roof maintenance, repair and replacement needs. With our top-tier roofing solutions, we'll make sure your home remains dry and damage-free all year round. We serve the areas in and around Springfield and Eugene, Oregon. Call us today at (541) 688-7663 or fill out this contact form to schedule your consultation.