Why Choose a Metal Roof
Metal roofing has come a long way over the decades and has seen more than its share of modern advances. Property owners in the Southern Willamette Valley increasingly choose metal roofing because of its durability in rough weather and longevity over the years. Metal roofs are an excellent option for: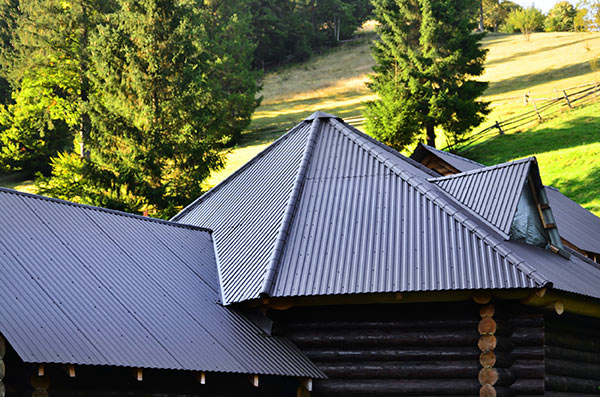 Properties with steep roofs
Commercial businesses
Properties with low-sloped roofs
Sheds
Residential properties
Barns
Switching to a metal roof can potentially increase the value of your home and reduce your homeowner's insurance costs. Metal roofs can even help you save money by reflecting and transferring solar heat. This will help control the temperature of your interior!
Custom-Made Metal Roofing
Interested in metal roofing but nervous the style will not match your home or commercial property? Don't worry! Metal roofs are available in multiple colors and styles. The finish is baked on and will not fade, ensuring decades of beautiful curb appeal. The trained roofing contractors at Pressure Point Roofing Eugene, LLC. will make sure your metal roof perfectly fits your vision for your home.
Pressure Point Roofing Eugene, LLC. can accommodate any size of metal roofing project. We are ready to custom-make the perfect roof for your home, business, shed or barn! While the price of a metal roof may be more expensive than shingles initially, you will wind up saving more money over the long haul because of its low maintenance costs and longer service life compared to other roofing materials. When properly installed by Pressure Point Roofing Eugene, LLC., a metal roof will save you money while adding value to your residential or commercial structure.
Contact Us for a Complimentary Consultation
To learn more about the benefits of metal roofing, contact Pressure Point Roofing Eugene, LLC. via our online form or call our Springfield office at (541) 688-7663. We would be pleased to provide a free metal roofing estimate.