"Should a metal roof be grounded?" is one of the most common questions we get asked, sometimes by homeowners who already have metal roofing installed. In this blog, local residential roofing contractor Pressure Point Roofing Eugene answers this question.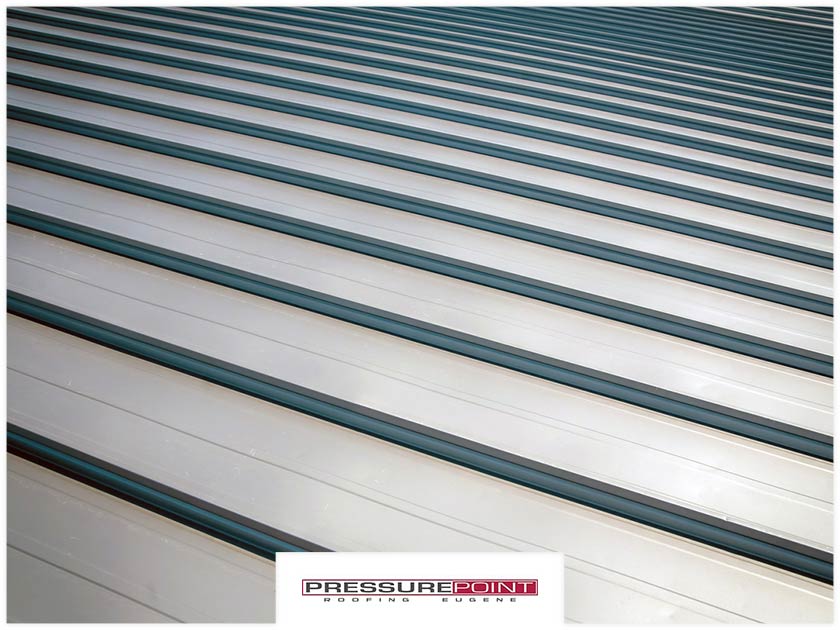 Lighting and Metal Roofing
First, let's consider how lighting behaves. Many people assume that a metal roof will attract lightning because metal conducts electricity. But here's a quick fact about lighting: it's attracted by the grounded object in the area that offers the least electrical resistance, which, in most cases, is the tallest structure in the area. This means, in a typical town, a tall tree or church tower is more likely to get hit by lighting than a typical residential home.
If your home happens to be the lone and/or tallest structure in a wide area, you're actually safer under a metal roof than any other type of roofing. Its conductivity disperses an electrical charge more efficiently, which means a metal roof won't suffer much damage from a lightning strike, and therefore don't require as much roof repair work. A standard metal roof is installed on non-conductive material like wood and insulation, and therefore doesn't pose the risk of electrocution.
Factors That May Require Grounding the Roof
Generally, your metal roof does not require grounding. In fact, there is no international building code that pertains to grounding a metal roof. That being said, local building codes may require grounding a metal roof depending on one or more factors:
Topography — Properties with varying topographical features such as hills and flatlands are at increased risk of a lightning strike.
Building Height — As described above, a tall structure is at a greater risk of being struck by lightning.
Proximity to a Tall Structure — If your home is located in close proximity to a tall structure, whether natural or man-made, it is at less risk of a lighting strike. However, grounding the roof can help reduce the risk of secondary lightning strikes.
Frequency — If your area happens to be prone to thunderstorms, you will be compelled by the local building codes to make sure your roof is grounded.
Pressure Point Roofing Eugene is your leading provider of roof maintenance and installation services. Give us a call at (541) 688-7663 or fill out our contact form. We serve customers in Springfield, Oregon.